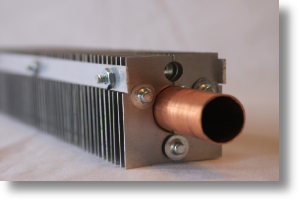 Fab Tek Logic, LLC
was specifically formed to develop, manufacture and market a new and simpler way of installing hydronic fin tube radiation. Our product,
Fin Clamp Element
, is patented.
We have developed a fin system that works for all maintenance skill levels.
Fab Tek's only mission is to manufacture hydronic fin systems for the many and varied sizes of pipes used for heating. The
Fin Clamp Element
is a heat sink and can be used for heat transfer for multiple applications -- you'll find many uses.
Click here to see a demo!